This topic is not about Islam, but of an other dangerous religion. Climate change is now it seems the new religion.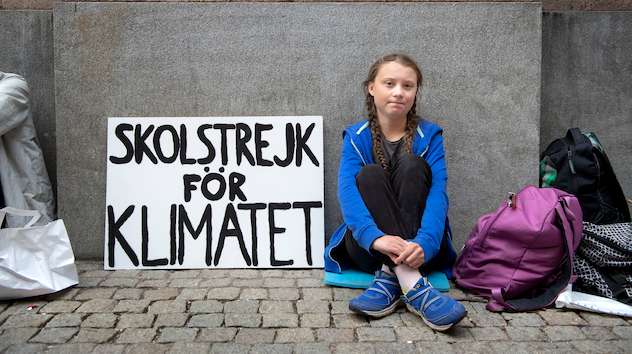 Who outside Europe has never heard of Greta Thunberg ? In Europe this 16 year old girl with braids in her hair, who looks 9 years old is very famous. People in Sweden let us believe she is send by God to warn us of CO2 and the changing climate.
Meet Greta the Swedish girl
Because of her, thousands of students ( young and old) skipped for weeks school to save the CLIMATE . They yelled CO2, get rid of it.
And when the demonstration was near to an end, almost all of the kids went to mcdonald and burger king to buy hamburgers and other goodies.