Refugees head for EU as Turkey opens borders over Syria crisis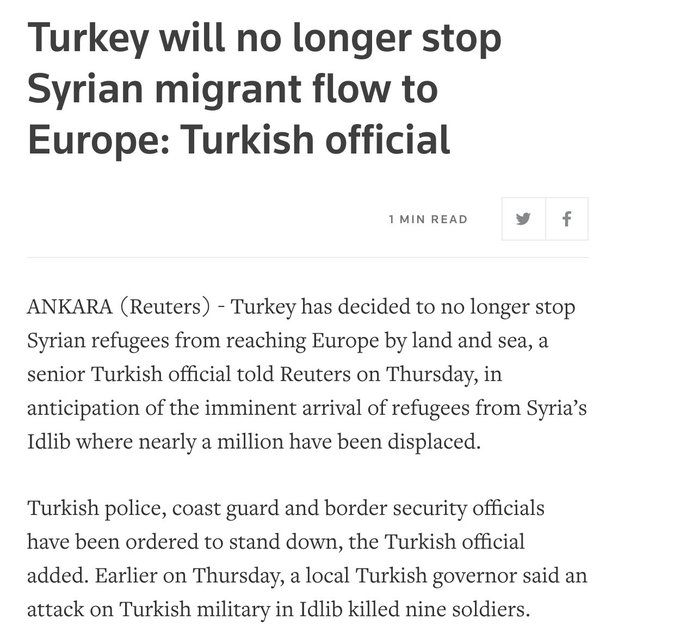 The exodus, live on Turkish television.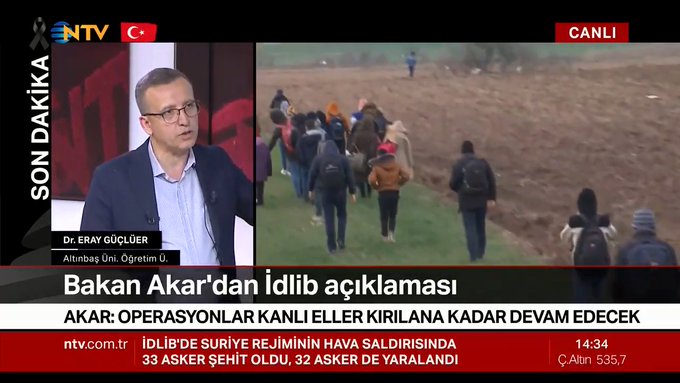 A bus laid on in Istanbul with mostly Afghans on board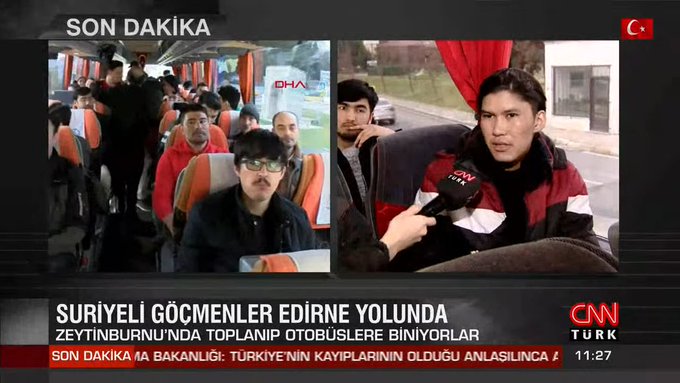 Predictably, both Greece and Bulgaria have either closed their land borders into Turkey or tightened their security measures.
In the Greek case, they've parked a bus across the road.