Hombre wrote:If Trump would not have been around - we would have had to invent him. He keeps giving & giving & giving - we can't take it anymore.

Dem Rep Wilson:

Trump 'Is a Sick Man' Who 'Feels No Pity' – 'I Have Proof' of What He Told Widow

Rep. Frederica Wilson responds to Trump's claim she "fabricated" what he said to soldier's widow: He "is a sick man"

https://t.co/v32PLMr0aW

— CNN (@CNN) October 18, 2017
Sorry for this post, but I want to clear things up. This was what the widow of the soldier wrote.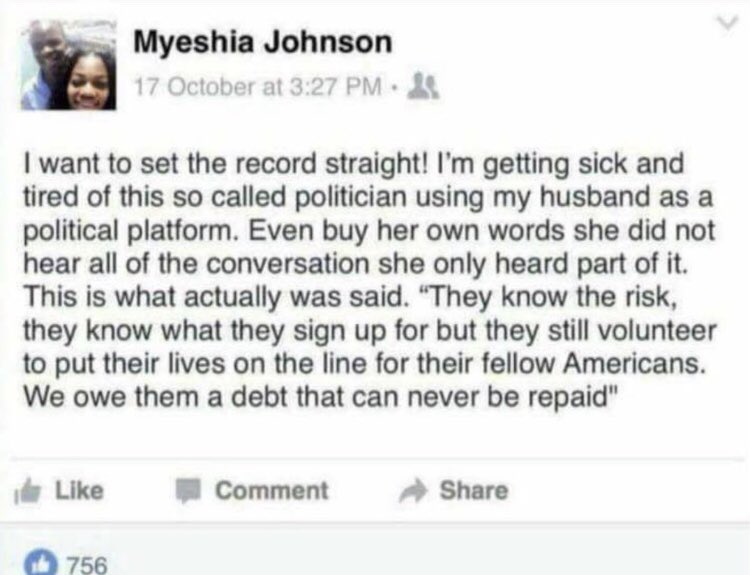 Well, suddenly Trumps words doesn't sound so bad after all.