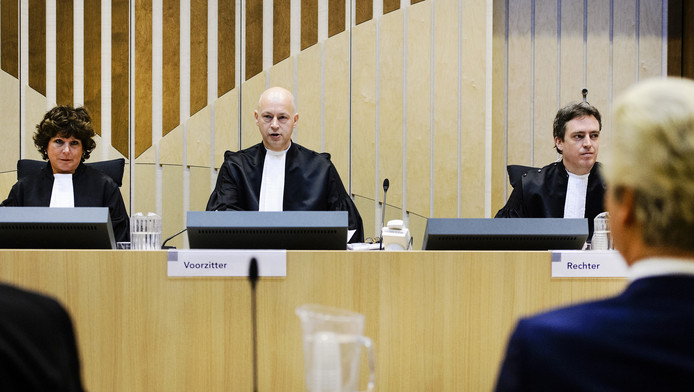 Oh dear, those "liberal" D66 judges hate Geert Wilders and his party PVV. Always have. Especially the lady judge Elianne van Rens at the left.
Decision by the General Court.
Geert Wilders is guilty, but he will not be punished
.
Judges
...Moroccan is a race, and not only Wilders has offended all Dutch Maroccan , but his voters too.
Judges...Wilders can tell us that million op Dutch people support him, but that does not mean that he is not guilty.
Judges...Wilders is not guilty for inciting hatred, but he is guilty of discrimination and insulting a group of Moroccan people.
Lol. Wilders is going to appeal
Geert Wilders on twitter...

Three PVV hating judges declare that Moroccans are a race and convict me and half of the Netherlands.

Madness.