Bearded ISLAMIC BRUTES WHY BURKHAS?? Are these clothes NOT covering women folks??
Pakistani women dance to the beat of a drum during the colourful spring festival locally known as 'bassant' in Lahore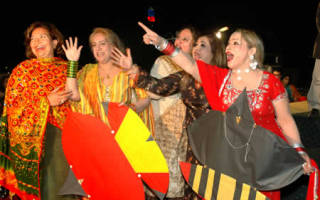 Spring Festival in Pakistan, held on 24th and 25th of February in Lahore., Pakistan
Basant in Pakistan
The Festive Mood
BASANT FESTIVAL AT DREAMWORLD RESORT, KARACHI
Why these Bearded ISLAMIC ROBOTIC BRUTES
wants women look like this??
IDIOTS
yeezevee