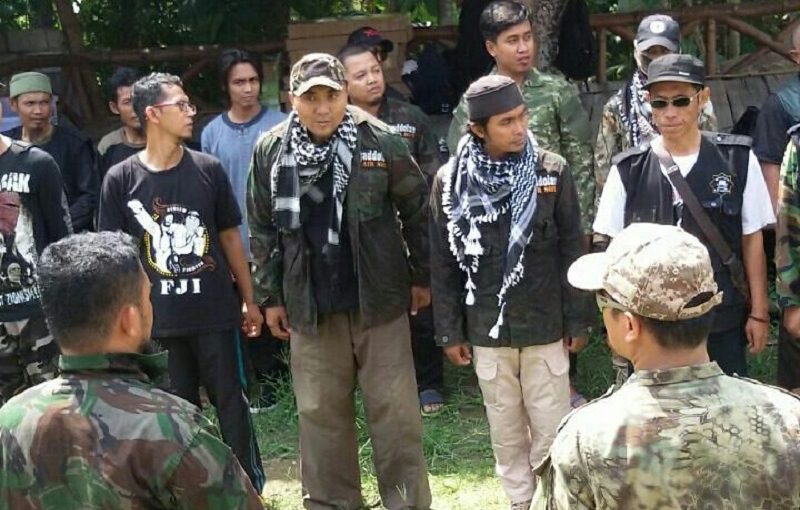 Front Organization of Islamic Jihad (FJI) forcibly dismissed a social event organized by the St. Catholic Church (St) Paulus Pringgolayan, Banguntapan, Bantul, Yogyakarta Special Region (DIY) on Monday (29/1). The FJI accused the social service ceremony to commemorate the 32-year-old chess of Saint Paul's Catholic Church since early morning was accused of attempting to convert Christianity.
Chairman of the FJI Yogyakarta Abdurrahman expressed the social work performed by the Catholic Church of Saint Paul as an attempt to Christianization. Therefore he mobilized hundreds of his army in Bantul, Sleman and Yogyakarta to perform the act of amar ma'ruf nahi munkar. This act of dissolution as part of jihad against the unbelievers.
Two days earlier or Saturday (27/1) Regent of Bantul, Yogyakarta Special Region (DIY), Suharsono visited the Catholic Church of St. Paul Pringgolayan Banguntapan, Bantul to inaugurate the newly renovated church. "Human as the object of development will be able to put themselves in harmony, balance, and harmony between human life with others," he said on the sidelines of the inauguration of Saint Paul Pringgolayan Parish in Bantul, Saturday (27/1/2018) night.
He declared religious harmony should be grown throughout Bantul. "The condition is also a major capital in fostering and developing harmony of religious life. So, I hope we are in the middle of society should keep the harmony of religious people, "he said.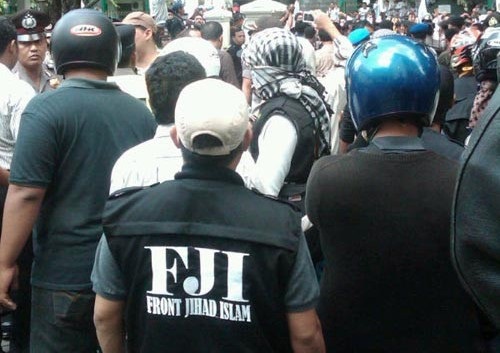 Suharsono also said, all religions recognized legality must be protected from various forms of threats and distractions. "Religion that is legally recognized must we protect that is my hope. I have the same commitment of Kapolres (Chief of Resort Police), when there is a disturbance please report to polsek or polres to be followed up. I, on behalf of the Government of Bantul Regency, congratulate the inauguration of Saint Paul Pringgolayan Parish at St Paul's Church Pringgolayan, after the Eucharistic celebration, "he said.
This Catholic Church is located at Jalan Wulung No.8, Pringgolayan, Banguntapan, Bantul. This church was first built on Saturday Pahing, January 25, 1986, which is also celebrated by the Church as the Memorial Day of St. Paul's conversion, made as a milestone inaugurating the building of the Church. The inauguration was done with the signing of the inscription Sinengkalan "Rasa Angesti Luhuring Widi" (1986) by the Regent of Bantul Regency, Mr. Murwanto Suprapto with the Archbishop of Semarang, Mgr. Yulius Riyadi Darmaatmaja, SJ. In the afternoon held the first mass performed by the bishop followed by all-night shadow puppet performances by dalang Ki Timbul Hadiprajitno with the play "Mbangun Saptorenggo Temple".
Source : __https://independensi.com/2018/01/29/front-jihat-islam-bubarkan-paksa-baksos-gereja-katolik-st-paulus-pringgolayan/