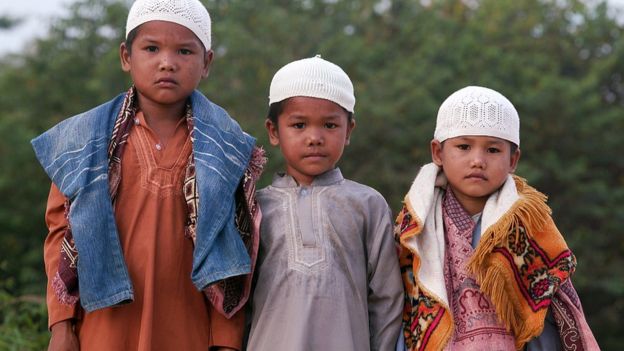 The forest in Jambi Province, Sumatra, is the home of Orang Rimba or also known as the Anak Dalam Tribe. Their beliefs and their nomadic way of life are not recognized by the state. Now, when their forests are cleared to open oil palm plantations, many of them are forced to convert to Islam for survival.
A few months ago as many as 58 families from the Celitai tribe converted to embrace Islam. They were picked up by bus to Jambi City and given clothes, prayer rugs and veils for women. The Islamic Defenders Front or FPI facilitates the process.
The need for survival
However, the village head of Orang Rimba, Muhammad Yusuf, or formerly known as Yuguk, did not think of the afterlife when he decided to convert to Islam. The decision is more based on the need for survival.
"His decision was tough and difficult, but we felt we had no choice if we wanted to move forward," he said, whispering.
"This we do so that our children have the same opportunities as outsiders, bright people, we have no choice, no way around, we all have to convert to Islam."
Source :
http://www.bbc.com/indonesia/majalah-41937911